10 Day India Explorer with Taj Hotels
Booking Dates
12/22/2022 through 12/19/2023
Travel Dates
04/12/2019 through 12/31/2023
Provider
Kensington Tours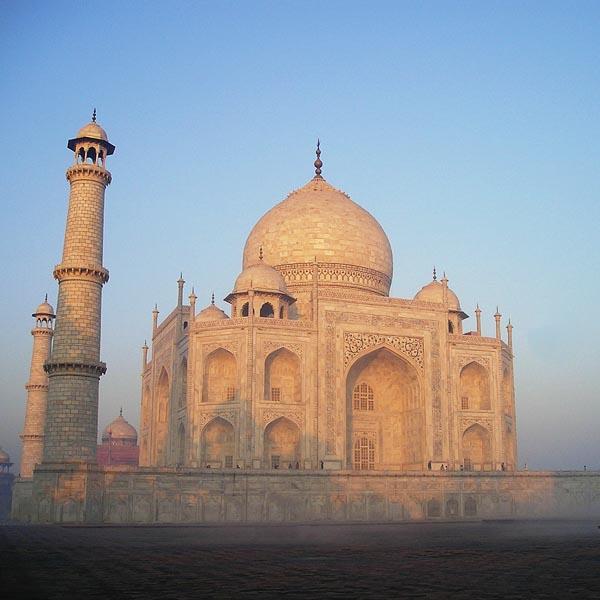 10 Day India Explorer with Taj Hotels

There's only so much you can see and do in a vast and culturally diverse, country such as India in a short period of time. On this trip, first-time travelers to India can experience the amazing sights offered by the three cities that are known as India's classic triangle: Delhi, Agra and Jaipur. The additional highlight is Varanasi, one of the world's oldest continuously inhabited cities, and the oldest in India itself. To say that it is drenched in history and spirituality is, probably, an understatement.
Start your trip in Delhi, where tradition and modernity live happily side by side. The heart of Old Delhi is a 400-year old tangle of lanes with colorful bazaars, complemented by vibrant temples, the towering minaret of Qutab Minar, and the UNESCO World Heritage Site of the Red Fort. The Taj Mahal, a magnificent example of Mughal architecture, crafted entirely from white marble, represents an image known to, virtually, anyone who ever dreamed of traveling to India. En route to Jaipur, we stop at Fatehpur Sikri, described as a ghost town, but its architectural grandeur reminds you that it was once the imperial capital of the Mughal dynasty. A tour through Jaipur reveals an impressively large and varied display of colors. Admire the striking mix of Rajasthani and Mughal architecture of the City Palace and let your private guide explain the fascinating precision of the giant sundial next door at the 'The Observatory'. The number one attraction, of course, is the Amber Fort, a breathtaking construction of red sandstone and marble.
Varanasi promises something a little different. It is one of the holiest places in all of India and takes you on a genuine spiritual journey. Keep an open mind and appreciate the connection people have with the Ganges. Hindus believe that taking a dip in the holy river will wash their sins away, and that to die in Varanasi – and be cremated by the banks of the Ganges – will liberate them from the cycle of death and rebirth. Taking a boat ride along the holy river at sunrise when the whole place is bathed in a magical dewy glow, you can see a fascinating variety of activities being played out along the river bank: people taking a dip fully-clothed, others doing laundry by banging clothes and bedsheets on the stone stairs, holy men sitting on a rock in deep meditation, hawkers plying their trade and boatmen enticing potential customers onto one of their boats. The scenery along the ghats – the stone stairs leading down to the water – is astonishing. It's one of the most amazing experiences you might have on this trip.
Kensington Tours creates private trips from the world's finest ingredients. Tailor-made with care by your personal Destination Expert, your personalized trip is always a one-of-a-kind experience made just for you. Expert local guidance and 24/7 service come standard.
| Day | Description | View All |
| --- | --- | --- |
| Day 1 | Delhi | Details |
| Day 2 | Delhi | Details |
| Day 3 | Delhi To Jaipur | Details |
| Day 4 | Jaipur | Details |
| Day 5 | Jaipur To Agra | Details |
| Day 6 | Agra | Details |
| Day 7 | Delhi To Agra To Varanasi | Details |
| Day 8 | Varanasi | Details |
| Day 9 | Varanasi To Delhi | Details |
| Day 10 | Delhi | Details |